Our staff will help you to choose the best massage and massage therapist for you!
If you'd like more information about saving money on your next massage by becoming a Wellness Member, Click Here! Our Monthly Membership Options are great for regular self-care!
Having trouble booking online? Give us a call at (215) 843 - 2234 and we will gladly find an appointment for you or add you to our waiting list. Remember, the effects of Massage Therapy are cumulative. We recommend regular visits for optimal tension and stress relief.
Hot Stone Massage
The application of deep, penetrating heat using warm basalt stones. This treatment relieves aches, pains, and muscle spasms while increasing joint flexibility and blood circulation. The stones are used both stationary and in motion.
IDEAL FOR:
Relaxation
Stress relief
Decreasing muscle pain
Increasing circulation
NOT RECOMMENDED for clients who are pregnant or have high blood pressure.

Prenatal/Pregnancy Massage
Devised specifically for Mothers-to-be, this massage provides a comfortable and relaxing experience that incorporates the needs of the expectant mother throughout the various stages of her pregnancy. Prenatal massage therapy can be received until the due date. If the mother-to-be goes past her due date, Reflexology can be received to encourage the body's natural labor process.
Did you know we also offer Fertility and Prenatal Acupuncture? Click Here for More Information!

*Note: It is the policy of Mellow Massage Therapy Center to schedule prenatal massages for clients in their second and third trimester only. Please do not schedule if you are in your first trimester as we will be unable to accommodate you. For questions on this policy, please contact info@mellowmassage.com.
1hr - $95 ($65 for Wellness Members)
1.5hrs - $120 ($90 for Wellness Members)
Sports Massage
Offered as a pre or post-activity massage. This treatment can help prepare the body to function at peak efficiency or help to relax and recover after a strenuous workout. The Sports massage is designed to reduce injury by warming and stretching the muscles to alleviate inflammation.
IDEAL FOR:
Athletes at any level of skill
Increasing mobility in joints
Preparing for or recovering from a sporting event

1hr - $105 ($75 for Wellness Members)
1.5hrs - $130 ($100 for Wellness Members)
Swedish Massage (Stress Relief/Relaxation)
This modality is designed to relax and energize the body through stimulation of blood-flow. Pressure and speed of strokes may vary depending on the client's needs and desired outcome of session.
IDEAL FOR:
Improved range of motion
Relief from physical tension
Dissolution of scar tissue adhesions
Improved circulation which may speed up the healing process and reduce swelling from injury.
1hr - $85 ($55 for Wellness Members)
1.5hrs - $110 ($80 for Wellness Members)
Integrated Massage (Swedish and Deep Tissue Combined)
This perfect combination of Swedish and Deep Tissue is what we're known for. Integrated work is great for clients that have specific aches and pains (like in the neck, shoulders, or low back!) but aren't feeling in need of a full out deep tissue massage. Have our therapists perform deeper work on the areas you need it most and spend the rest of your session relaxing!
IDEAL FOR:
Chronic muscle pain
Stress relief
Increasing circulation
Regular body maintenance

1hr - $95 ($65 for Wellness Members)
1.5hrs - $120 ($90 for Wellness Members)
This type of massage affects the deeper layers of muscle and connective tissue. It is effective in relieving chronic patterns of tension in the body using long, slow strokes and deep pressure.
IDEAL FOR:
Clients in need of improved circulation, range of motion. Also great for tension related issues

Chronic muscle pain
Injury rehabilitation
Arthritis and Tendonitis
Repetitive Strain Injuries

1hr - $105 ($75 for Wellness Members)
1.5hrs - $130 ($100 for Wellness Members)
Detox Massage or Massage and Colonic Package
The Detox Massage uses Rosemary, Burdock, Echinacea, Lemon, Figwort, Watercress, Geranium, Coriander, Orange, and Eucalyptus infused cream to cleanse the skin and body. The treatment helps to support a healthy immune system by stimulating circulation, releasing impurities, and helping to ease muscular discomfort while fighting inflammation. For the perfect addition to your internal cleansing regimen, try our Stay Mellow Detoxifying Massage Package!
IDEAL FOR:
Clients preparing for a detox, cleanse, or fast
DETOX MASSAGE AND COLONIC PACKAGE
*Note: We've Moved!
Infinity Health and Wellness Colonic Center is no longer directly next door to our new location. They are about a 60 second drive around the corner. Please be prepared to drive to Infinity after your massage if you choose to add a Colonic to your session.
DETOX MASSAGE
Add-On Treatments
Reflexology, Aromatherapy , Warm Stones, and CBD Healing Balm Enhancements can be added to massage sessions to deepen relaxation and promote optimal wellness.
This 30 minute treatment relieves stress through an organized system of pressure points on the feet. These focus points correspond or "reflex" to all areas of the body. The treatment can be directed toward specific problem areas, however the relaxing results will affect the entire body. This service is offered for the feet only.
$50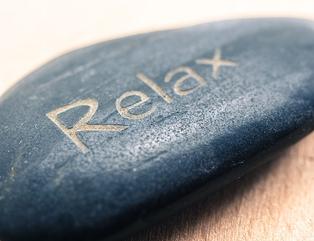 Aromatic Cold Stone Face & Scalp Treatment
This 30 minute treatment features a face, neck and shoulder massage with cold stones, finished with a face and scalp massage with Peppermint and Eucalyptus infused grape seed oil.
$45
Benefits of Treatment
Great for clients prone to headaches or migraines
Peppermint and Eucalyptus essential oils boost mood and have an analgesic effect on the body
Cold stones help to decrease inflammation

Add Aromatherapy to your 60 or 90-Minute session. Choose between Lavender, Peppermint or Eucalyptus- infused grapeseed oil to be used to massage the body to promote various wellness benefits.
Benefits of Lavender: Promotes relaxation, better sleep, reduces stress and anxiety. Has anti inflammatory properties (good for joint pain)
Benefits of Peppermint: Reduces stress and anxiety. Great energy booster. Relieves muscle and joint pain. Alleviates headaches, has anti-inflammatory properties to help calm and soften skin.
Benefits of Eucalyptus: Reduces Joint pain and inflammation, clears up sinuses. Boosts immune system.
$10 ($5 for all Members!)
*Aromatherapy may not be used during Prenatal or Detox Massages.
Add a warm stone to your 60 or 90-Minute session. The heated stone provides focused deep muscle penetration and ultimate relaxation!
$15 ($10 for all Members!)
*Must book this enhancement with a full length 60 or 90-Minute appointment.
*Warm Stones may not be used during Prenatal Massages.
CBD Healing Balm Enhancement
Add CBD Healing Balm to your 60 or 90-Minute session. This balm is an all organic combination of grapeseed oil, lavender oil, peonies , Hemp oil, and cannabis plant. It is used to help reduce inflammation, sore muscles and joint pain.
$20 ($15 for all Members!)
*Clients with be given the remainder of the 1oz of balm!
*Must book this enhancement with a full length 60 or 90-Minute appointment.
*CBD Healing Balm may not be used during Prenatal Massages.